SUBSCRIBE
Subscribe! What is RSS
What's New RSS feed
Add to My Yahoo!
JSS What is JSS?
Display our news feed on your own site with a javascript include.
Jun 19, 2012
Tim to perform on Austin City Limits TV!
Tim will make his
Austin City Limits TV
debut later this summer on August 6th! Obviously no rookie, the Louisiana native has sold over 40 million units, won three Grammy Awards, 14 Academy of Country Music Awards, 11 Country Music Association Awards, 10 American Music Awards, three People's Choice Awards and numerous other honors.
With 7.8 million spins at radio, he was deemed "Artist of the Decade" (2000-2010) by Nielsen Broadcast Data Systems. McGraw's 11th studio album Emotional Traffic debuted at No. one on the Billboard Country Chart, making it his 13th career #1 debut. With 32 #1 singles to his credit and his current single "Better Than I used To be" tracking on the same course, McGraw's hits include "Felt Good On My Lips," "Southern Voice," "Live Like You Were Dying, "Real Good Man" and many, many more. NPR notes,
"With a voice that can go from earthy to angelic in a single phrase and a back catalog that shows serious growth over two decades, McGraw is a star with substance."
Come find out for yourself on August 6 and stay tuned for show airings!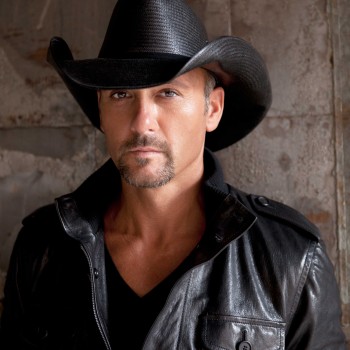 NEWS ARCHIVE